Process Piping has always been one of the main services offered by Systems Contracting. All of our work is self-performed which means we control the cost, quality and schedule which means we are not dependent on subcontractors when we put our name on the line with our customers.
Through the years, we have developed the reputation of being the "go-to" contractor for process piping and other piping systems. Our reputation and resume speaks for itself. Because of our focus on fulfilling our customer's needs, our customers keep coming back to Systems for all their process piping needs.
Contracting Capabilities Video
Systems has installed literally thousands of miles of pipe for our customers over the years. We have worked within the confines of almost every code that addresses pipe fabrication and installation including ASME. Our quality control policies, programs and procedures are head and shoulders above those of our competitors.
Systems Contracting is experienced in working with all forms of piping materials:
Aluminum Piping
Carbon Steel Piping
Concrete Lined Pipe
Copper Piping
Ductile Iron Piping
Fiberglass Pipe
Glass Lined Piping
High Chrome Piping
Nickel & Alloy Piping
PVC/CPVC Piping
Stainless Steel Piping
Teflon & Polypropylene Lined Piping
Systems continually strives for innovation in our industry to better serve our customers and has made significant investments in equipment, know-how and people to that end. Systems has specially trained and certified personnel that are skilled in the setup and operation of automatic orbital welding equipment. We use state-of-the-art, microprocessor-based orbital welding power supplies, controllers and specialty welding tools.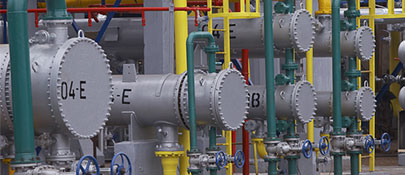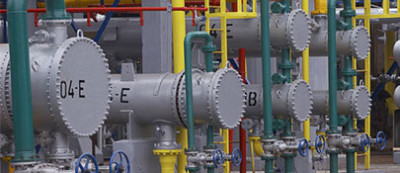 Systems has experience in piping a large number of fluid and gas services for both Process Piping and Utility Piping in many industries. Below is a list summarizing some of the piping services we have experience installing.
Ammonia
Argon
Black Liquor
Bromine
Chlorine
Compressed Air
Condensate
Contact Cooling Water
Fuel Oil
Grease
Green Liquor
Hydraulics
Hydrogen
Hydrogen Sulfide
Lube Oil
Natural Gas
Nitric Acid
Nitrogen
Non-contact Cooling Water
Oxygen
Potable Water
Pulp Lines
Refrigeration
Sanitary Sewer
Service Water
Steam
Sulfur Dioxide
Sulfuric Acid