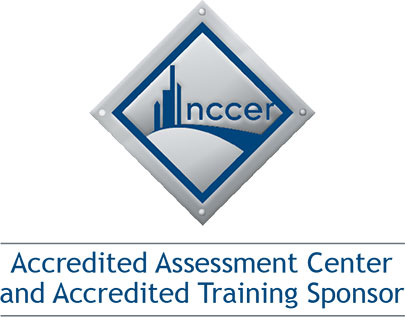 National Center for Construction Education & Research (NCCER) is a not-for-profit education foundation created to develop industry-driven standardized craft training programs with portable credentials and help address the critical workforce shortage facing the construction industry today.
Craftsman Training & Testing
Systems Contracting has spent considerable time and resources to obtain the status of both an NCCER Accredited Training Sponsor and an NCCER Accredited Assessment Center.  We continue to invest money in training and mentoring employees using the NCCER training programs to give them the opportunity to advance themselves and take the assessment test in their craft and the performance verification in their craft. A large percentage of our craftsmen have at least one NCCER Certification.
Many Systems job sites pay employees a premium for completing an assessment in their applicable craft and an additional premium for completing performance verification in their applicable craft. Refer to the Employment section of this site for details on the applicable premiums.
Systems Contracting employs NCCER Master Trainers as well as NCCER Performance Evaluators in the following crafts:
Industrial Carpenter
Industrial Boilermaker
Industrial Millwright
Industrial Carpenter
Industrial Ironworker
Plumber
Industrial Pipefitter
Instrumentation Fitter
OSHA Certified Crane Operators
OSHA Qualified Rigger
OSHA Qualified Signal Person